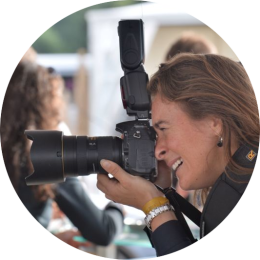 Jouw product, jouw mensen, jouw event, jouw activiteiten in beeld-fotografie
Event fotografie, sport fotografie, People@Work, Logistieke processen in beeld bij productie bedrijven / fabrieken. Bij ons betaal je niet per foto, je krijgt alle beelden in hoge resolutie opgeleverd, rechtenvrij!

Aan on- en offline communicatie geeft een bedrijf vaak veel geld uit. Om extern een professionele indruk te kunnen maken, of om, bijv. voor interne communicatie, mooie herinneringen vast te leggen, of bepaalde thema's in beeld, en deze in meerdere communicatie routes te kunnen gebruiken, zijn goede (en eigen) foto's echt een must.

Wanneer je beeldbank niet de goede kwaliteit laat zien is het net of je thema, je organisatie, je event niet succesvol is.

Nog een voordeel van een beeldbank gevuld met eigen foto's is dat je de authenticiteit van je organisatie, je mensen, je event, je thema's uit gaat stralen.

En A U T H E N T I C I T E I T verkoopt!